Quality Control
Policy
We provide timely high-quality products that satisfy our customers through production activities.
And to contribute to the community in the production method in consideration safety, the environment, we will strive to build a better life and well-being of employees.

1. In order to achieve the quality objectives, set quality targets, to conduct a review.

2. To ensure the effectiveness of the quality manual to meet customer needs, expectations.

3. To implement continuous improvement activities of quality management system in order to maintain customer satisfaction, we will improve.
Activity
In order to achieve, set a target for each of the groups, I make an effort every day making full use of PDCA (3 zeros, Strengthening of 5S, 0.3% or less failure rate, etc.) the quality objectives.
ISO9001 certification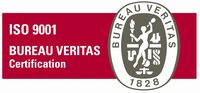 February 9, 2014 update